By
Sam, New Ponies & Merch Editor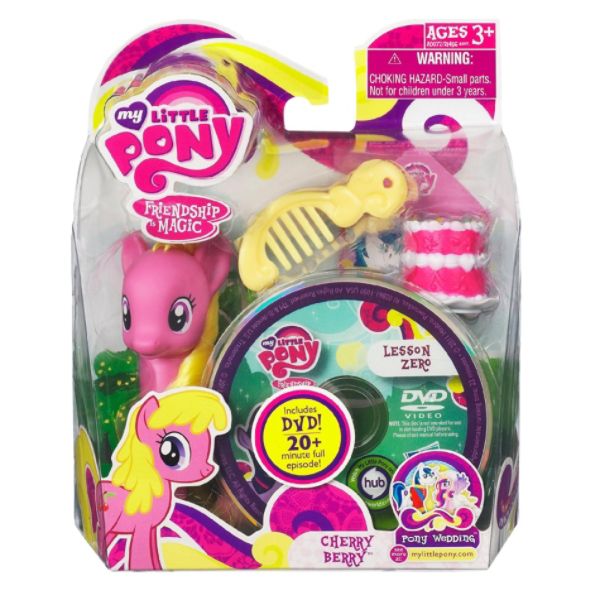 Cherry Berry
Sunny Rays
Trixie Lulamoon
Lyra Heartstrings
Four new Playful Ponies were found on
Kmart's website
for $6.99 each. They come with wedding-themed accessories and a DVD featuring the episode "Lesson Zero."
Sources claim that ordering from Kmart's website is not recommended as they will not mail you the pony pictured, replacing it with a different G4 pony. This is likely a case of Kmart listing new products too early. Similar instances have happened in the past with unreleased pony playsets, so no surprises there. Still, it's nice to see these toys boxed and ready to go!
Another interesting note: notice the box art? No recolored mane six vectors here! Hasbro is really stepping it up for their Canterlot wedding promo.
----------------------------------------------------------------------------------
Have you checked out our
G4 Checklist
? It's every Friendship of Magic pony and merchandise item we've posted about, with links to the original article. You can access the
G4 Checklist
(and other useful pages) from the black navigation bar at the top of the page.